Portfolio Headings
Art Direction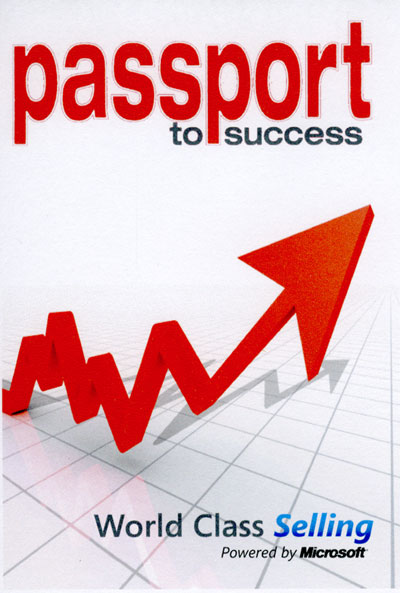 Client: Microsoft, Inc.
Draft illustrations: Clip Art
Page layout: InDesign CS4
Media: Book cover art
Draft layout notes: This is a mock-up for a book cover prepared for the World Class Selling business unit. Images were either taken from clip art files or were supplied by Microsoft. Below is the final cover art.
Final cover art by George Trai at Trai Design.
Client: Advanced Products & Technologies
Photography: Eastside Creative
Properties: Poster, brochure cover
Media: Print
Notes: This is a photo set project for a new kind of coffee maker, the Quick Cafe. The product was a top seller for the company. In addition I sourced out all the manufacturing in Taiwan and Japan.